🧑‍🏫 5 modules ✅  25 exam questions 📝 3+ hours of content 📘 Exclusive templates 🔖 Official certification ⌛ 100% self-paced
Course overview.


A Sales Kickoff is critical - but are you maximizing its potential?
Planning and executing a Sales Kickoff is a mammoth task, so it's easy to miss quick wins, make mistakes, and not get the most out of the event. 
How do you make sure you're getting 100% out of these? By taking this course. 
In it, you'll receive an end-to-end overview of the Sales Kickoff creation process - straight from experienced enablement experts. From planning and goal setting, to execution and follow-up, this course covers all your bases. 
Create successful, compelling, and entertaining Sales Kickoffs with SEC's Sales Kickoff Certified.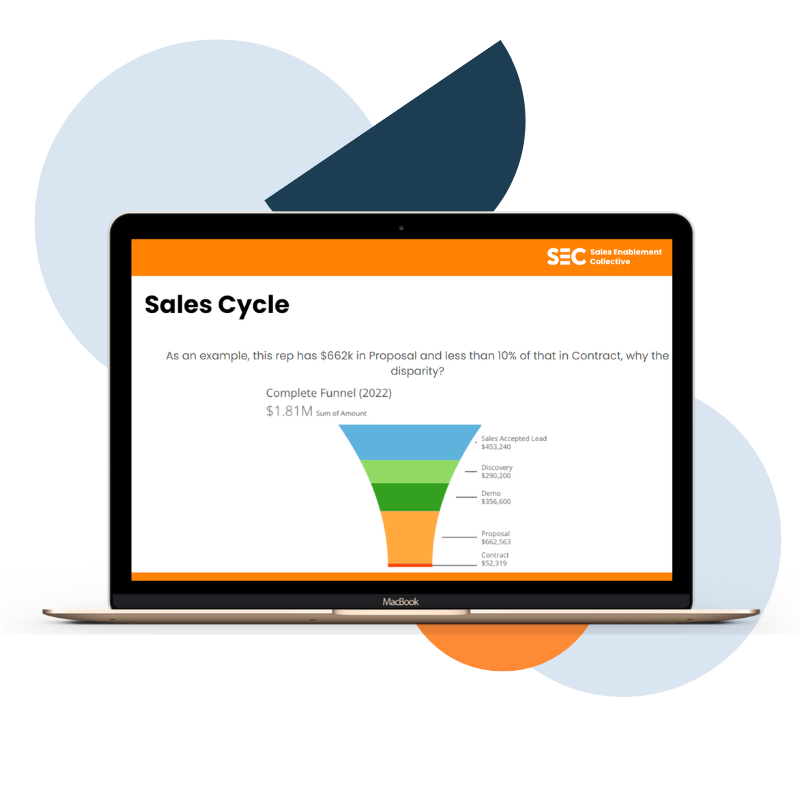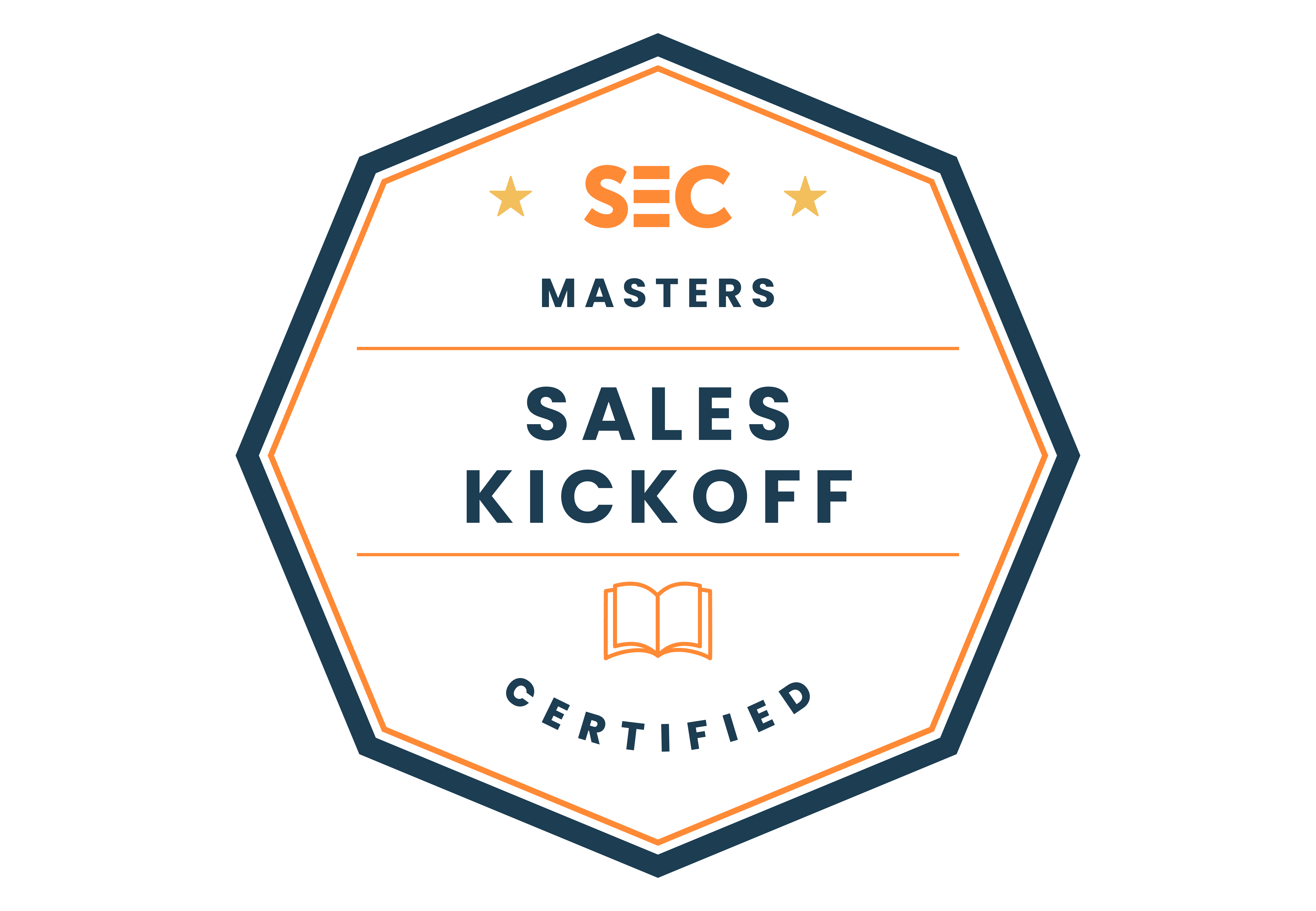 By the end of this course,
you'll be able to confidently:


👊 Plan engaging and powerful Sales Kickoffs (SKO) that'll set your sales team up for success.
📖 Measure the success of your SKO and implement feedback to make the next one even better.
🛠 Collaborate with cross-functional teams and key stakeholders to create a cohesive SKO.
🥳 Discover a step-by-step guide to ensure your SKO becomes a bonding experience for your attendees!

"The Sales Enablement Collective SKO course was great and give me some wonderful ideas to put into practice for my organization's upcoming SKO. Also SEC provided some great resources that I can share with the rest of my team."

- Sharon Moore, Revenue Enablement Program Manager at SailPoint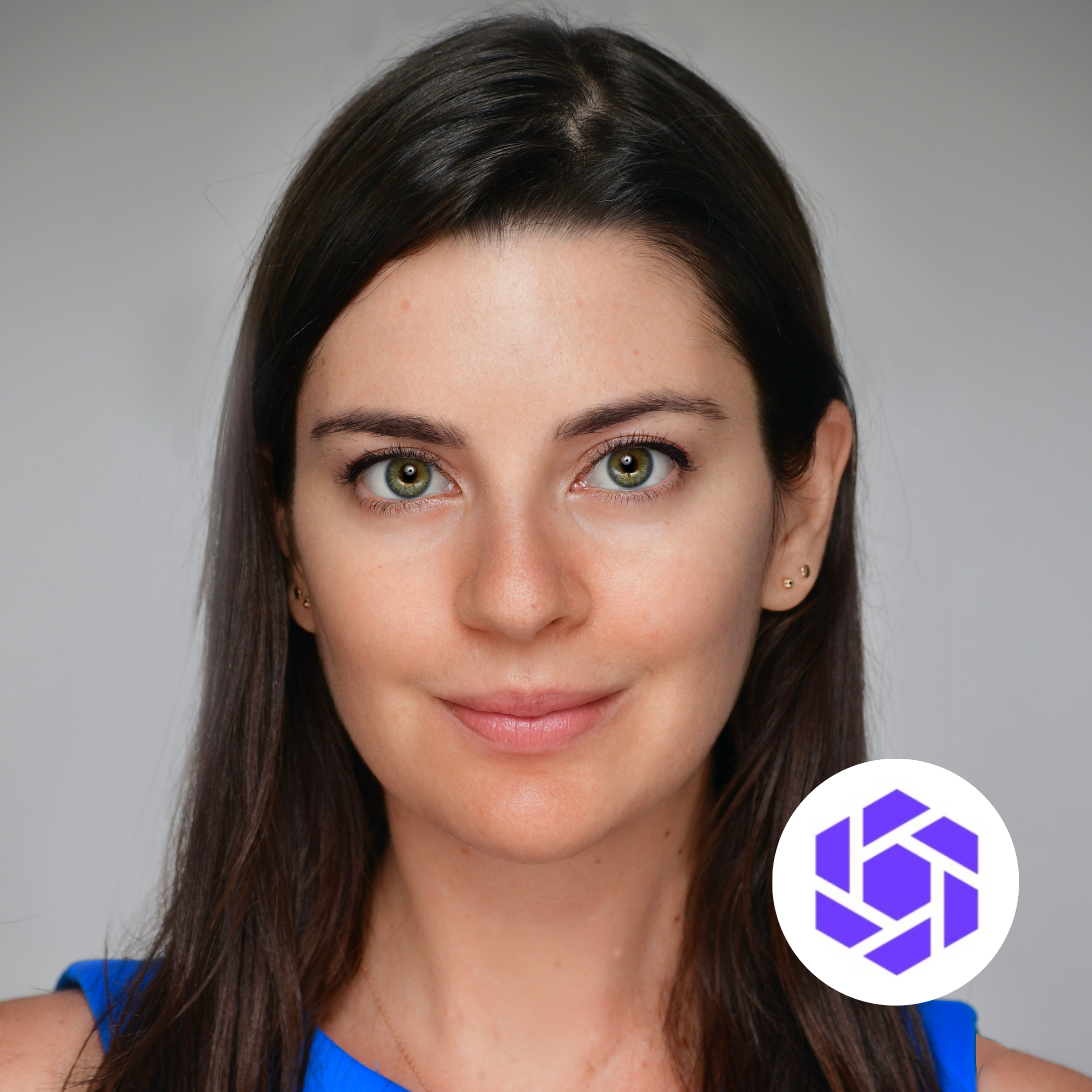 Meet your instructor.

Miryam Meir has spent over 10 years in high growth technology startups across multiple industries, including digital advertising, blockchain, SMB payments technology, and most recently cybersecurity. 
Currently, Miryam leads the product marketing team at SecurityScorecard, the leader in cybersecurity ratings, where she sets the strategy, guides the team, and has grown the organization from a one-product company to a multi-product platform. 
When she's not working, Miryam loves to travel, spend time with her dog and husband, read, play the piano, and explore her hometown of Brooklyn, NY.

What's included when you enroll?


👩🏼‍🏫 5 insightful modules that cover the breadth of a Sales Kickoff.
✅ 25 exam questions sprinkled throughout every module to test your uptake.
⏰ 3+ hours of content, including bonus material, crammed with expert insights.
🔥 Fireside chats with experts in the field, including Paul Dean, Kitman Labs.
🔖 Official certification to boost your resume and grow your career.
📝 Optional coursework and frameworks to consolidate your learning.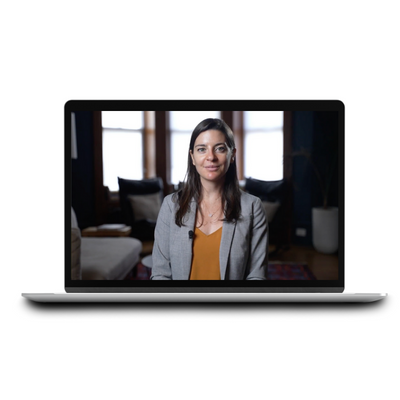 "I really recommend that anyone who has not been part of SKO planning take this course. It covers all aspects of the event, to make sure you don't miss a beat!"

Annie Johnson, Revenue Enablement Manager at Sayari

FAQs.
Q: Who's this course for?
A: This course is for anyone who's ready to plan the perfect SKO. This course will equip you with the confidence and know-how you need to plan and execute an exciting and effective SKO
Q: How does the course work?
A: The course is 100% online and entirely self-paced. Once you enroll, you'll work through the modules chronologically and be invited to participate in activities. At the end of each module, you'll be presented with mandatory exam questions, and if you pass all these, you'll become SKO: Certified!
Q: How long will the course take to complete?

A: The course content, activities, and exams will take approximately 3 hours to complete.
Q: What happens if I don't pass the exams?
A: If you fail the first time around, you'll be given the option to retake the exam. If you fail the second attempt, unfortunately, it means you won't get the certificate. However, all's not lost, you'll have still learned LOTS, and you'll be given access to the course materials for life - so you can brush up on the bits you slipped up on forevermore.
Q: How long will I have access to the course content?
A: For life! One, one-off payment gives you unlimited access to all the course's content. 

Check out our other courses