Sales Enablement Hired is your lifelong career companion. Whether you're looking to get your foot in the sales enablement door, or want to make the leap to VP of Enablement, it's got everything you need to create the successful, fulfilling sales enablement career you deserve.

With access to SE Hired, you'll enjoy:


👩‍🏫 Exclusive career advice from industry-leading professionals.
❓Example interview questions to put you one step ahead of the competition.
🧳 The inside scoop on what enablement professionals wish they'd known at the start of their career.
📚 Exclusive content, specifically tailored to help you fast-track and advance your career.
👀 A sneak peek at some of the types of tasks you may be asked to complete in SE interviews.
🛠️ Tips for how to transition into SE from other functions.

SE Hired goes beyond a basic online roundup, instead combining SE recruitment resources into one centralized location.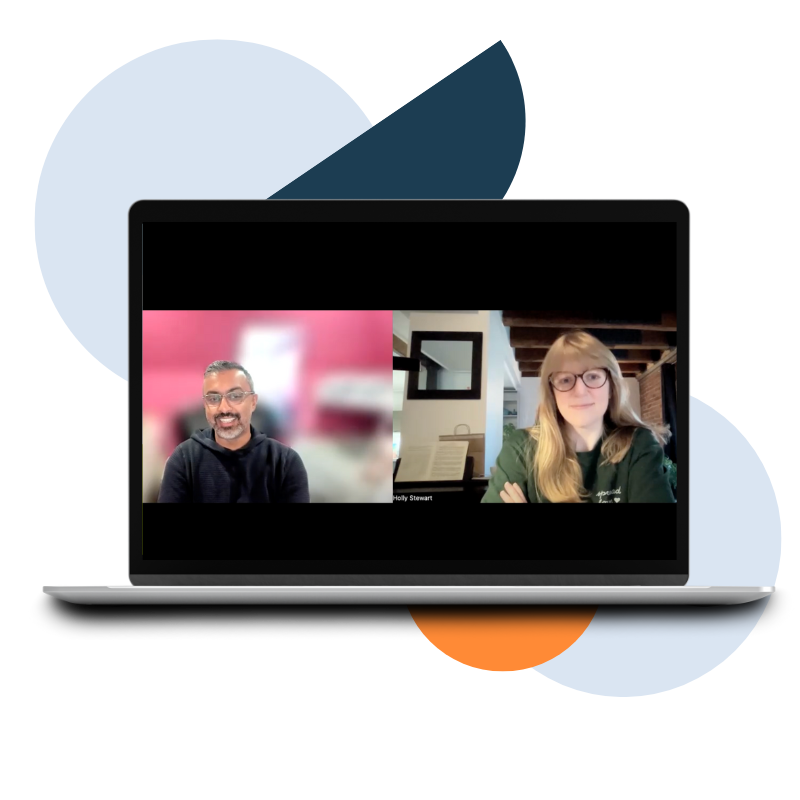 "Many of the modules were just golden - the definition talks really helped shaped my understanding...I really wish I had this earlier in my career but am thrilled to have it now."
Neman Syed, Global Sales Enablement Manager, MATRIXX Software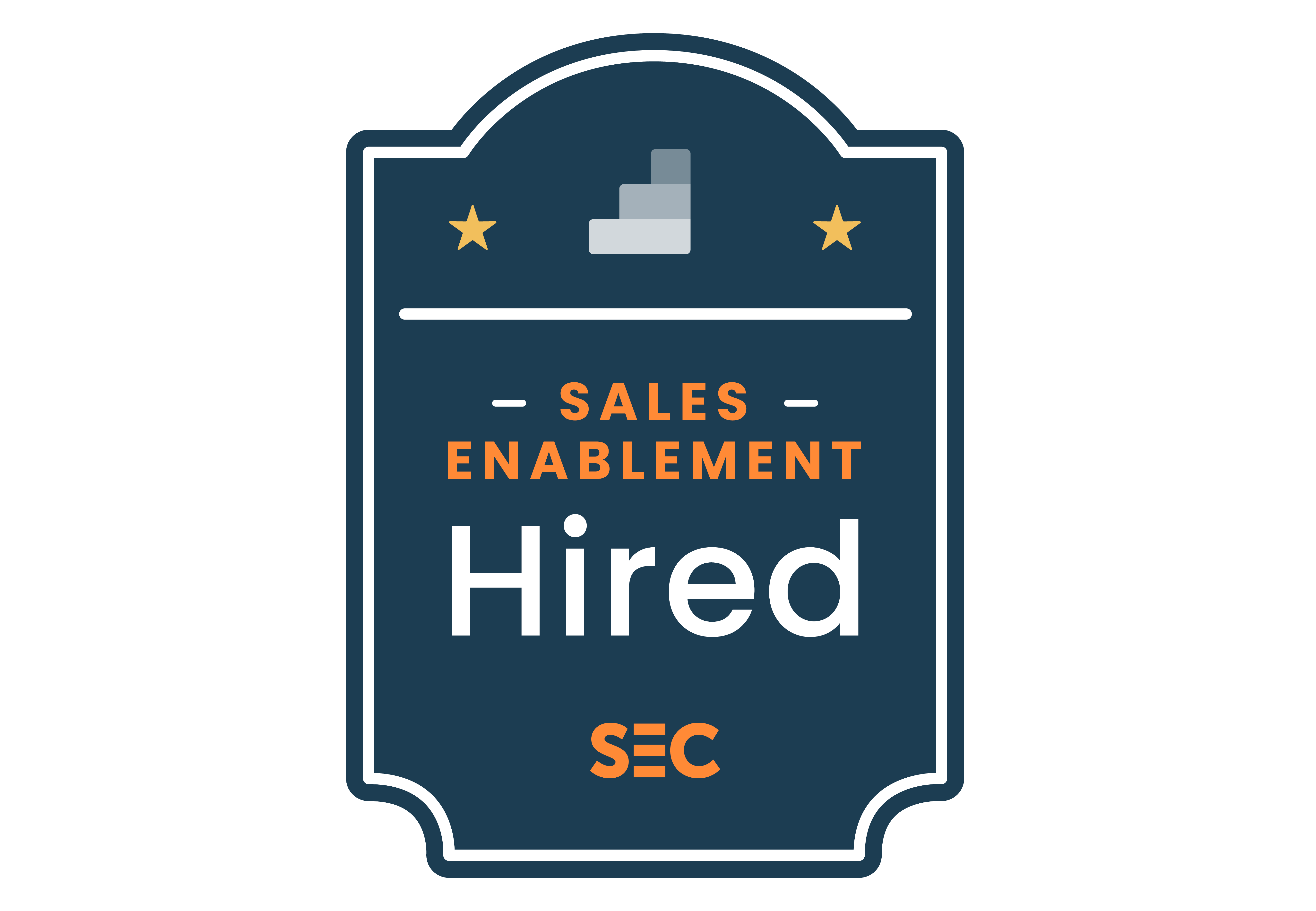 What sets us apart?

Sales Enablement Hired has been designed to empower you to take control of your career trajectory by utilizing the knowledge and experience of sales enablement innovators who have gone before you.
We're home to a massive online community of enablement professionals, and all our advice comes straight from the source - you can rest assured you're acquiring tried and tested methods to advance your career from people that know how to walk the walk.

A taste of what's inside.

Who's Sales Enablement Hired for?


It's for anyone who wants to either start their sales enablement journey or wishes to take the next step in their SE career.
If you're looking to level up your skill-set, knowledge and confidence, then you're in the right place.
It's also here to help solve common enablement problems and answer your questions. 
Finding it difficult to prove your enablement program's return on investment? Need to figure out the right way to move from tactical to strategic initiatives?
We've got the answers to these questions and many more...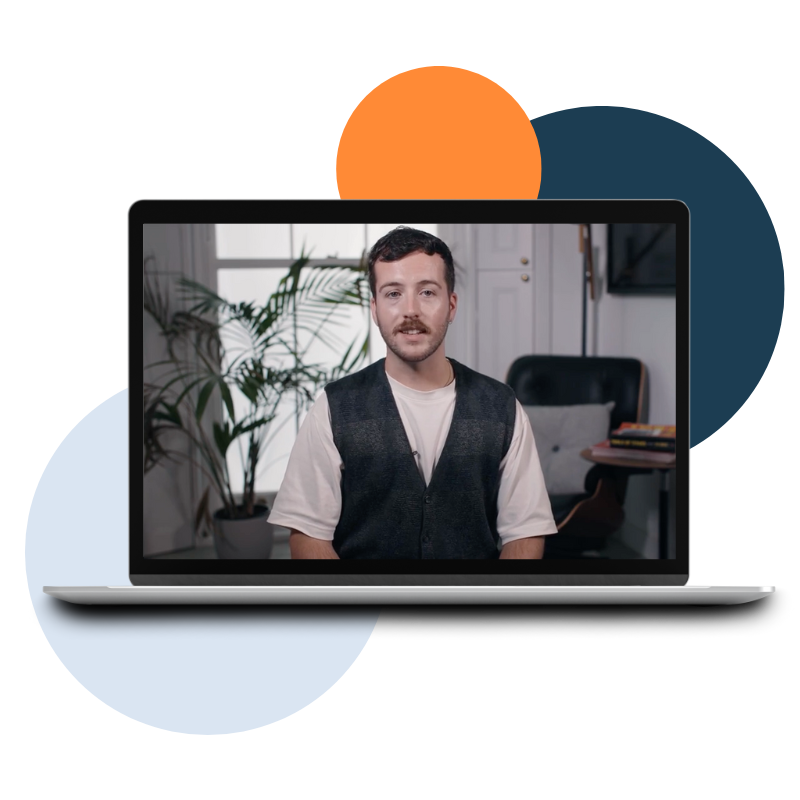 Level up your career.
Sales Enablement Hired is your lifelong career companion. One-off purchase. Lifetime benefits.

Built with enablers from orgs like:
"The Sales Enablement Hired course has been incredibly valuable by in enhancing my understanding of the enablement impact on revenue generation and interview strategies. It helped me identify areas where I can improve my skills and acquire the necessary knowledge to effectively enable my team to achieve revenue goals. Whether hiring new team members or preparing for job interviews, this course is invaluable. I highly recommend it to all Sales Enablement professionals looking to excel in their roles."
Sonia Pupaza, Field Enablement Manager, Camunda

Inside SE Hired, you'll find:
"Sales Enablement Hired provides you with a comprehensive step-by-step guide on how to break into sales enablement and how to move your career forward once established."

Amy DuBose, Sales Enablement Manager, SentriLock

FAQs.
Q: What stage of the career ladder is SE Hired aimed at?
A: All of them! We've covered each of the core titles: Sales Enablement Associate/Coordinator, Sales Enablement Specialist, Sales Enablement Manager, Director of Sales Enablement, and VP of Sales Enablement. Within each, you'll find mock interviews, interview questions, videos, articles, and more.

Q: How long will I have access to SE Hired for?
A: Forever. 😊

Q: Will more content be added to SE Hired?
A: It sure will. We'll regularly add brand new resources for you to read, watch and use. Think of SE Hired as your career companion - we're with you for every step of your sales enablement career. 

Q: Will I be able to apply for jobs through SE Hired? 
A: Once you've reaped the benefits of all the great advice in SE Hired, you can then go to our jobs page to see the latest opportunities in the world of enablement.